Residents of Phoenix Court in Castle Vale have got their gardening gloves on and planted flowers, fruit and vegetables worthy of the Chelsea Flower Show.
Since the coronavirus lockdown started in late March, the normally-active residents of the retirement accommodation, operated by The Pioneer Group, have been unable to venture outside of the gated community.
With a huge communal garden available to them and time on their hands, residents have decided to install raised beds. The existing garden was beautiful, but surrounded by evergreens, so lacking that splash of colour that offers a bit more life.
Now in the new raised beds, residents have planted the prettiest of flowers, plants and vegetables that will provide fresh produce for their kitchens.
The heightened beds are critical to the residents as they do not need to bend to tend their plants, so more people can get involved.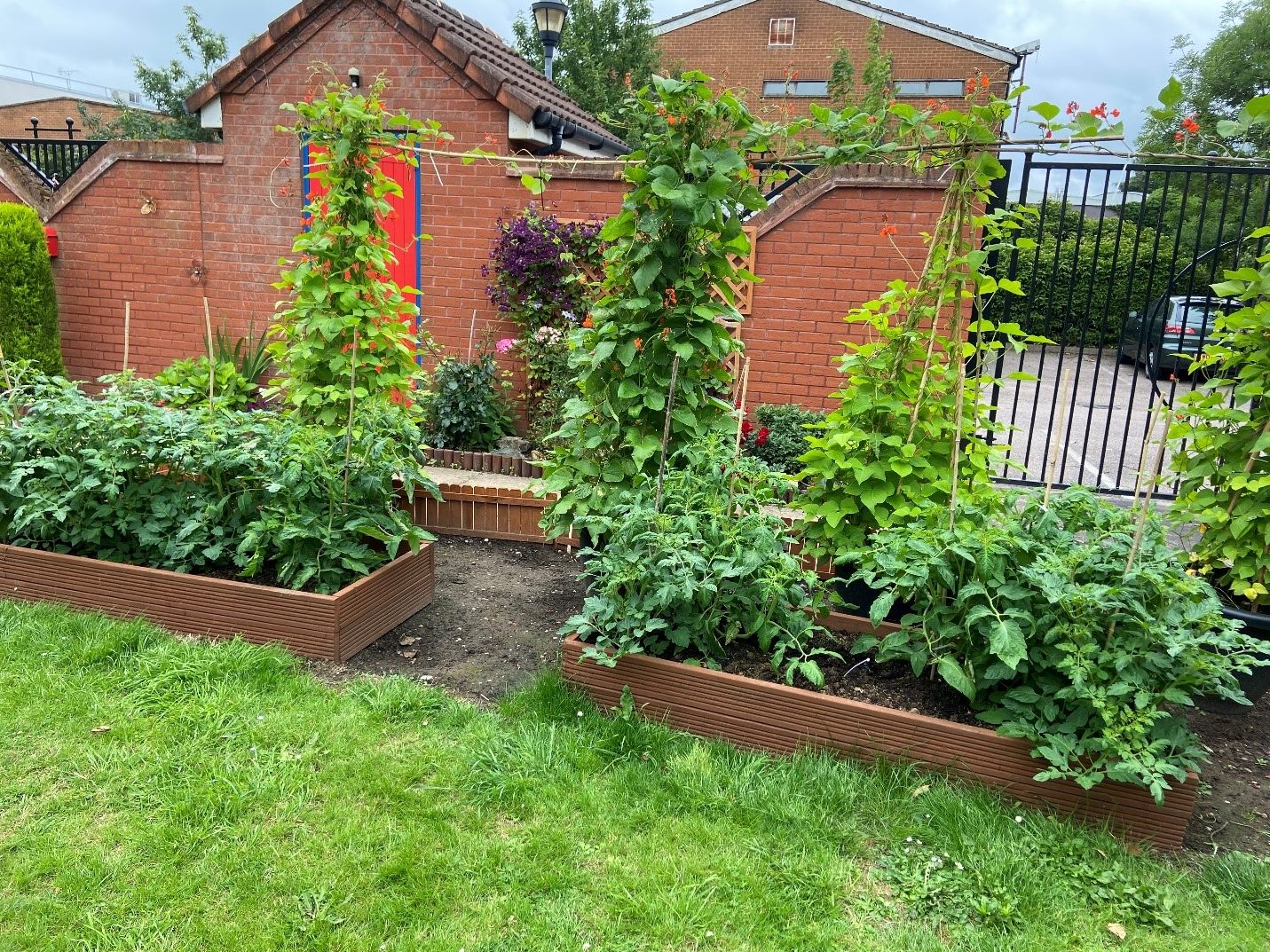 Ron Thompson, a resident of Phoenix Court, was the brains behind getting the beds in place. He approached Becki Winkless, Inclusion & Insight Officer at Castle Vale Community Housing, with the idea.
That's when The Pioneer Group stepped in to provide a Community Activity Grant to fund the improved garden. The money was used for wood to build the beds, compost and plants, which were delivered by B&Q and other local businesses. Seeds were also provided by The Pioneer Group's charitable subsidiary, Compass Support, in Activity Wellbeing Packs.
There are six beds in total and the residents share the workload, ensuring that they are socially distancing while weeding, cutting, digging, planting and more.
Whether the topic of conversation is beans, tomatoes, or how to get rid of pesky slugs, the new raised beds have had an extremely positive effect on the residents with more people coming out to swap experiences, chat or simply to read a book in new ambience. Even when the sun isn't shining, most residents have a fresh garden view and can enjoy the beautiful flowers in bloom.
Becki Winkless explained:
We want to get as many people out into the fresh air as possible and talking to their neighbours, especially at a time when they can't see their families.

The revamping of the garden has been a phenomenal success, and we believe that everyone is benefiting.
Ron Thompson concluded:
Myself and quite a few others enjoy the garden and we always try and keep it nice, but with some of us getting older it is harder to bend down or spend a lot of time on our knees weeding and pruning so we chatted and spoke about the idea of raised beds. We just needed the money to build them, so we asked Becki for help and as always she knew where to apply for a grant and supported us with the application.

I enjoy building and a few other residents enjoy painting, planting and so together we make a great team. The garden is full of colour and lots of fresh veg is growing ready for us to try. Even those that don't like gardening come out now to have a nose at what we've been up to, and have a chat; socially distanced of course.

The garden is now the main attraction in our community. When all this is over we will be playing bingo out here and having barbecues and parties together; it's really brought the community spirit out in this crisis.