While most people are pulling together to see through this difficult period, there are unfortunately some that are using COVID-19 as an excuse to prey on residents' financial worries. Fraudsters are using text messages, social media posts, online advertisements, phone calls and even door stepping to defraud their unsuspecting victims.
The Pioneer Group wants to protect residents and encourage it's communities to look out for friends, families and neighbours who may be vulnerable to exploitation. To help, we've put together a list of scams to look out for and the advice that's out there to protect against them.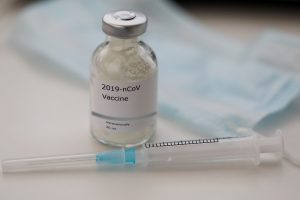 1. Fake cures
What is it? Be aware of people offering miracle cures or vaccines for coronavirus. There are many fake or unproven medical products and methods that claim to diagnose, prevent or cure COVID-19 but there is currently no cure or specific treatment for COVID-19.
What to do: If you have a question about a treatment or test found online, talk to your local GP's surgery or healthcare provider. If you have symptoms of COVID-19, simply follow the NHS guidance on what to do next.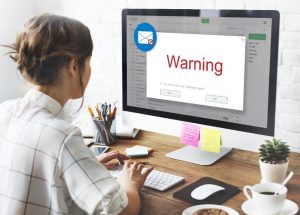 2. Phishing emails
What is it? Emails offering refunds on taxes or utilities can sound inviting or sometimes you may receive a more alarming notice suggesting that you must pay a fine for something you definitely don't recall doing. But then you notice that the email hasn't actually used your name and is asking you to follow a link or type in your bank details. Phishing emails attempt to obtain sensitive data or information such as usernames, passwords, credit card details or more.
What to do: No reputable organisation, including banks, the police or the government, will ever ask for your details in an email. Protect your information, especially from people you don't know. Never give your personal details, bank card or PIN via email, and if in doubt contact the organization directly to check the authenticity.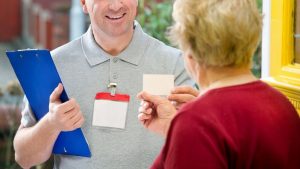 3. Doorstep services
What is it? Some criminals have been known to target people on their doorstep. This could be offering to do shopping or collect medication, or selling products that do not work. Most ask for money upfront then do not return or pass off fake items.
What to do: Always ask for identification from people and if you do not know who they are or their business it's best to turn them away. Be wary of requests for money upfront and never feel pressured into accepting a service you aren't sure of or don't want. If you are unsure, check with family and friends before accepting offers of help or alternatively you can call The Pioneer Group if you would like to raise concerns about any suspicious nature.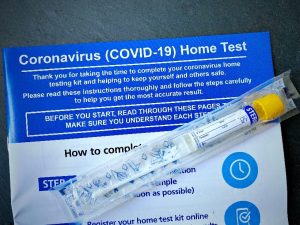 4. Fake home testing kits
What is it? They have been a high volume of reports of people imposing as fake healthcare workers to offer 'home-testing' for coronavirus. Currently, no home test kits for coronavirus, where you conduct the test and instantly get a result at home, can legally be sold in the UK.
What to do: Be wary of any company selling an antibody test you can administer yourself. If you have symptoms, get a test as soon as possible. To get a free coronavirus test you simply visit the government website www.gov.uk/get-coronavirus-test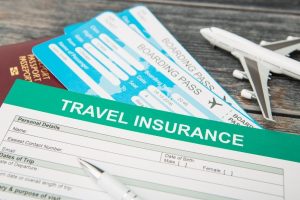 5. Holiday Refunds
What is it? Travelers whose plans have been disrupted by the COVID-19 pandemic are being targeted by scammers pretending to issue refunds for cancelled holidays. These fraudsters can impersonate airlines, travel companies or banks in order to steal personal information and money.
What to do: If any company has contacted you unexpectedly and is asking for personal or banking details, it's always worth questioning. If you are seeking a refund, always go back to the travel agent or original company you booked with. Typically, the businesses you booked through will have your payment details on file if you've made a booking, and will process any refund to the method of payment you originally paid with.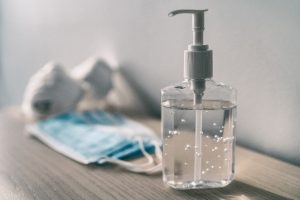 6. Fake sanitisers
What is it? Trading standards teams at Heathrow Airport have stopped 6.5 million over 8,000 counterfeit hand sanitisers coming through the airport since the pandemic started, according to London Trading Standards (LTS).There are reports of some potentially harmful hand sanitisers. These fake products have flooded the market with some even containing dangerous chemicals risking thousands of lives.
What to do: Only buy sanitisers from legitimate suppliers and always read the label; sanitisers should have at least 70% alcohol content. Do not purchase homemade or unlabeled sanitisers and when at home, use soap to wash your hands.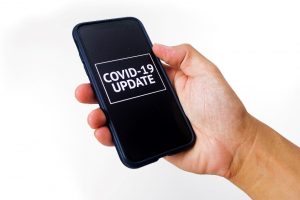 7. Fake coronavirus updates apps
What is it? A warning has been issued following reports of "fake apps" that are claiming to provide updates on coronavirus. The fake app contains a form of 'ransomware' which locks your phone and demands the user pays a sum of money to unlock it.
What to do: For trusted news and advice on the coronavirus, check for updates from the Department of Health and Social Care in the UK, Public Health England and the World Health Organisation (WHO).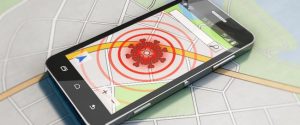 8. Fake online resources
What is it? Some websites have been set up to capture your details or lock your computers by offering fake resources for COVID-19. In a recent example, there was a false map declaring to show coronavirus 'hotspots', however it was a malicious website that installed malware (software intentionally designed to cause damage) on people's computers.
What to do: Do not click on any links or open attachments until you have verified the email and sender is legitimate. For trusted updates on the coronavirus, check for updates from the Department of Health and Social Care in the UK, Public Health England and the World Health Organisation (WHO).
9. Telephone scams
What is it? As more people are at home, telephone scams are rising, including criminals claiming to be your bank, mortgage lender or utility company. There have even been reports of thieves extorting money from consumers by claiming they are collecting donations for a COVID-19 'vaccine'.
What to do: Be on the side of caution and never pay money to a stranger over the phone. Your bank, the police or the government will never ask for your details over the phone.
If in doubt, call your bank (or organisation in question) directly and explain the phone call you have just received; they will be able to confirm if it was from them or if it was a scam.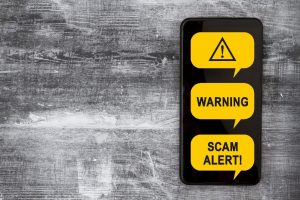 10. Text scams
What is it? Scammers are calling home phones and sending text messages to mobile phones, which contain misinformation or could leave you out of pocket if you fall victim. Be wary of text messages that try to get you to send money or important personal information such as bank details or passwords.
What to do: If you receive a call, text or other communication that you think might be a scam, hang up or delete the text and report it by forwarding the message, free of charge, to 7726 ('SPAM' on a keypad).
So remember, always take a moment to stop and think before parting with information to keep you or your money safe. Be cautious and listen to your instincts – don't be afraid to hang up, bin it, delete it or shut the door. Finally, always be sure of who you're dealing with – if you need help, talk to someone you know or get in touch with The Pioneer Group on 0121 748 8100 for advice.